Looking for a Woolwich SE18 Plumber?
Your click is our command.
The revolutionary new app EmerGenie with intrinsic features that allows you to book local Plumbers when in a property emergency within Woolwich SE18 Area.  The GPS technology tracks  your Plumbers journey, so you can rest assured help is on its way.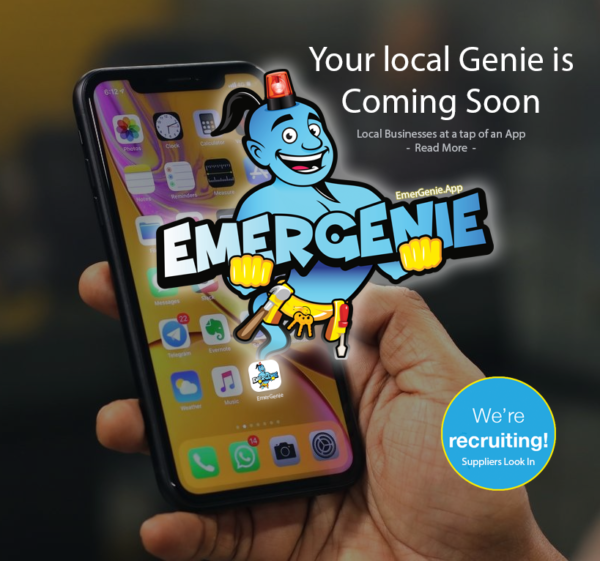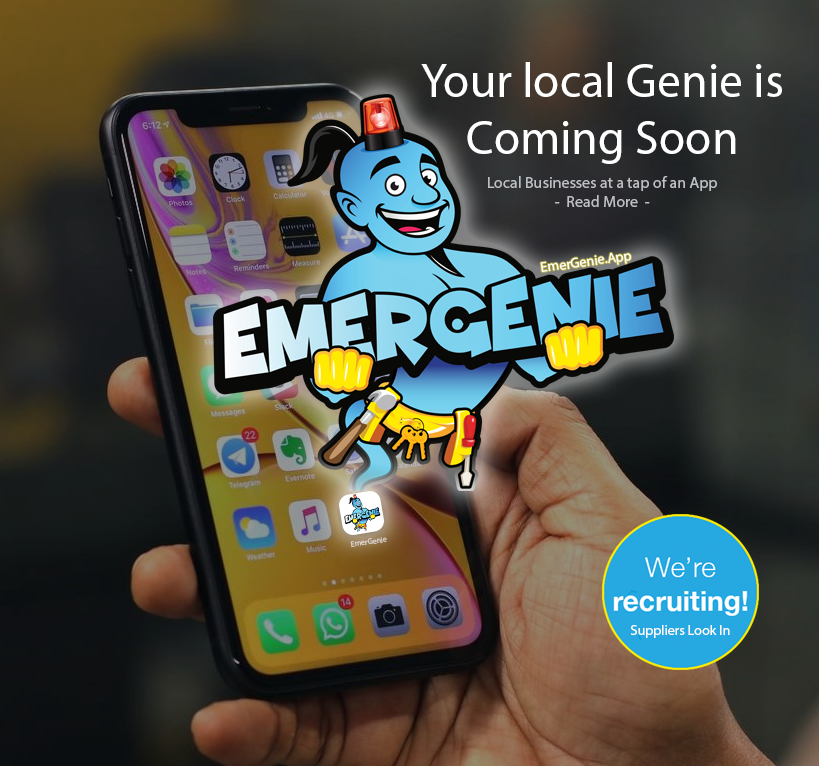 Download the app today and be ready for any Plumbing emergency!
Replace thermostat
Leaking pipes
Boiler problems
Heating Trouble
Broken tap
Leaking or broken stopcock?
Noisy toilet?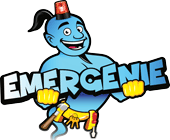 How to Choose a Plumber When an Emergency Occurs
When it comes to a plumbing-related emergency, choosing the best EmerGenie plumber in Woolwich se18 can make all the difference. The situation is already stressful enough, so why not relax and turn to the friendly SE18 plumber who can get the job done at minimal cost? Of course, this can be accomplished in several ways. For example, you can look at the work done in your Woolwich neighborhood by other residents who have done their plumbing repairs by calling a plumber from EmerGenie or using our Emergency App.
You can also go online to Emergenie.co.uk and look for plumbers that are nearby live using the downloadable app. You can see live plumbers available in SE18 Woolwich area. This way, if the plumber you are thinking of is located in your neighborhood, you can easily compare his/her services and prices.
When going online, make sure you check out the plumber's previous work. For example, if he has the plumber's license and business registration, you can search for any related or similar businesses. This way, you will have an idea of the kind of experience and level of professionalism displayed by the plumber. The more professional the plumber is, the less you will have to worry about any problems arising from him or her.
When looking for a plumber, make sure you do your research first, so that you do not end up in a situation where a reputable plumber can charge much more than the normal rate. It is also advisable to use emergenie to help for this and will save you time and money.
There are many reasons why you should choose a plumber from emergenie instead of just hiring any plumber to do your plumbing services. The benefits of hiring a plumber via EmerGenie include having a reliable and dependable individual who can carry out the work on time, allowing you to focus on other matters, such as the repair of your home, emergency response or fixing damage to your building, etc.
Our Plumbers can also help you with the following
Tap general maintenance

Macerator needs installing

Sink issue that's not listed

Dripping wet wall or ceiling

Sink plug not popping up

Remove a rubbish disposal system

Installing a shower screen

Stopcock issue that's not listed

Fixing the toilet
Waste pipe needs to be replaced

Electric shower  repair

Leaking stopcock

Toilet makes a sound

External tap not working

Fixing toilet flush

Installing a radiator

Water leaking from ceiling/ electrics
Repairing dripping tap

Bath needs removing

Water filter needs removing

Tap installation or repair

Fix a leaking pipe

Shorten a pipe

Replacing a radiator

Macerator needs moving

Fixing the toilet

Move a bidet