Looking for a Local Drainage Engineers?
Your click is our command.
Emergency drainage 24hrs callout in London This revolutionary app EmerGenie with super features that allows you to book local Drainage companies when in a emergency within London & M25.  The GPS technology tracks your Drainage Engineers journey, so you can rest assured help is on its way.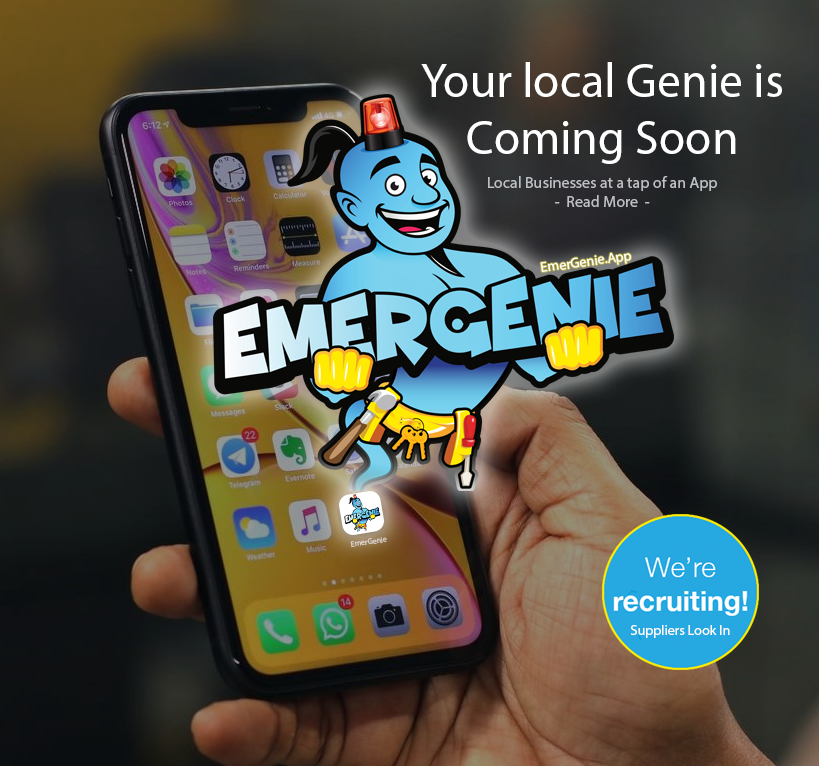 Download the app today and be ready for any Drainage emergency!
Available 24/7, 365 Days a Year
No Call Out Charges or Hidden Fees
All Staff Vetted & DBS Checked
Fast, Friendly & Efficient Service
Clean & Tidy Workmanship
We unblock drains
unblock gutters and more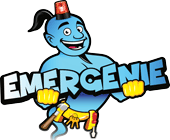 Finding a local London drainage company is as easy as 1, 2, 3


Our Drainage companies can also help you with the following
Smell coming from drain

Sink is blocked

Blocked toilet

Toilet making a noise
Sink draining slowly

Drains blocked

Bath draining slowly

Smell coming from pipes
Reconnecting drains to piping

External drain needs CCTV

inspection

Extend draining system
Help finding a local drainage company?
EmerGenie can help you solve all your drainage problems fast, Here are some free tips from us …
Drainage ProblemDrainage problems have become a major challenge in residential homes and even immediate environment. These problems if not well managed, can cause a lot of threats to the residents. There are some common drainage problems in residential homes. And there are also ready-made solutions to help address it and prevent further occurrences. Sometimes, doing the right thing might just be all there is to do to prevent it. But still, what happens when it gets out of hand? Let us examine some common types of problems that affects drainage in residential homes. You can first look out for these when there is a drainage issue. And then, you can seek solution as appropriate.Some common Drainage Problems in Residential Areas

Ponding Water

Ponding water is one of the causes of drainage problem in residential areas. This ponding water is often caused by low areas that can retain water. When these low areas are not properly managed, it then results in flooding. Sometimes, it could even harbor so much water that it damages buildings. There are several factors that could cause these low areas. And there are also certain things that can be done to solve this issue. One factor that can lead to low area is poor grading or erosion. In this case, the ponding water can be easily solved by regrading the area. And the regrading could just be done with the help of a shovel. This is simply to ensure the area is on the same level to ground. Regrading helps remove the sediment deposits and reconstruct the area to suit you.

However, there are times when the solution requires more than just regrading. You might need to put up a good drainage structure in place. And you will require mechanized tools which you may not have personally. There is no cause for worry because you can get an expert to help. A genie contractor on EmerGenie might just come to your rescue on this one.

Eroding Soil

Eroding soil occurs when surface water is not handled properly. The problem comes from other surface problems like a steep slope that is not stabilized. Storm water can drain down the slope leading to eroding soil. To solve this problem, you can just line the eroding area with large stones known as rip-rap. However, if this solution does not work, you might have to get a professional. And when you think of professionals to help you, a genie contractor is at your sure bet. A genie contractor can help you install a drainage structure. This will gather the storm water before it gets to the slope. The structure then directs the water to a discharge point where there is little erosion potential.

Drainage Structure Damage/Improper Installation

Damage to a drainage structure can lead to a host of other problems. One simple damage to the drainage structure can disrupt the performance. It will not allow it to serve the purpose for which it was installed. Drains help to capture and convey storm water to appropriate places. In this case, you will require a professional help to fix this problem.

It is possible to be able to identify the problem on your own. But you definitely need a professional help to fix it. Sometimes, it may be a repair that needs to be done. Other times, you may need to simply install a new drainage structure. A genie contractor at EmerGenie can help you with diagnosis, recommend solution, and fix it. And you can be sure of affordability.

Clogged Drainage Structure or Channels

A clogged drain or pipe causes a lot of problems. When the drainage structure or channel is clogged, it could lead to various resultant issues. Most of these issues will require professional help to get solved. For instance, a clogged pipe can lead to storm water flooding your building. Imagine a scenario where a pipe is placed outside the door, it could get clogged. And when this happen, the water will flood the building. The best way to prevent this kind of happening or solve it, is to change the pipe. A pipe that is larger would do just fine. Such pipes cannot get easily clogged.

Also, when a pipe drains into an already clogged or debris filled drainage structure. The storm water will be unable to flow and it will cause the pipe to erode. To solve this problem, the clogged drainage structure will have to be excavated. This solution will restore the drainage channel to its original state.

Professional help will be necessary to carry out these solutions. A genie  at EmerGenie is a sure bet. For prompt, reliable service, you can trust EmerGenie to deliver.

Undersized Drainage Pipes or Channels

Undersized pipes and channels are not usually the regular obvious problems. This is because these drainage channels and pipes would work fine until something happens. A torrent rain or flood is all it takes to show their inadequacy. The sad story is that by that time, the damage might be much. Once this is discovered, the best thing is to change the pipe. And this is not a task you may want to embark on personally. You would not want to cause another issue while solving one. What this means is that you need to consult a professional.

The professional can diagnose and determine the size you will need. When you require such professional services, you can check out www.emergenie.co.uk. They have experts knowledgeable in the storm sewer designs.

 

Basically, we have examined some common drainage problems in residential areas. From our examples, some are quite obvious while some are not. Some can be managed personally while some require professional services. However, it is advisable to let the professionals handle your drainage structure. So that you can avoid irreparable damage that will cost you more. As drainage damage repair can be quite expensive, if properly managed, it can be avoided. That is why you should seek certified EmerGenie contractors for all your drainage issues. We are not only the best at what we do, we are also very affordable.