Looking for a Local Plumber?
Your click is our command.
Emergency plumbers London 24hr call out near you, this revolutionary new app EmerGenie with intrinsic features that allows you to book local Plumbers when in a property emergency within London & M25.  The GPS technology tracks  your Plumbers journey, so you can rest assured help is on its way.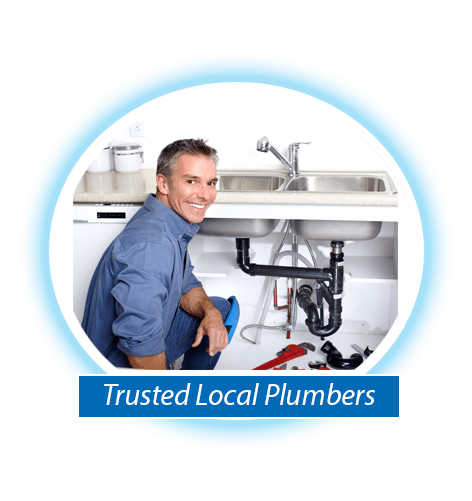 Download the app today and be ready for any Plumbing emergency!
Replace thermostat
Leaking pipes
Boiler problems
Heating Trouble
Broken tap
Leaking or broken stopcock?
Noisy toilet?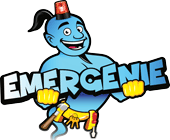 Finding a local Plumber is as easy as 1, 2, 3


Our Plumbers can also help you with the following
Tap general maintenance

Macerator needs installing

Sink issue that's not listed

Dripping wet wall or ceiling

Sink plug not popping up

Remove a rubbish disposal system

Installing a shower screen

Stopcock issue that's not listed

Fixing the toilet
Waste pipe needs to be replaced

Electric shower  repair

Leaking stopcock

Toilet makes a sound

External tap not working

Fixing toilet flush

Installing a radiator

Water leaking from ceiling/ electrics
Repairing dripping tap

Bath needs removing

Water filter needs removing

Tap installation or repair

Fix a leaking pipe

Shorten a pipe

Replacing a radiator

Macerator needs moving

Fixing the toilet

Move a bidet
Help with an emergency leaking pipe?
EmerGenie can help you solve all your plumbing problems fast, Here are some free tips from us …
Your Guide to Finding Solution to Leaking PipesOne of the problems that are difficult to identify in a house is a hidden or covered leak. The problem might have begun to pose structural damages before it becomes noticeable. This happened when the walls of the heritage-listed Sydney home unexpectedly developed a widespread crack. The crack was traced to a leaking water that had started and undetected for about ten years.Common Causes of Leaking Pipes

Clogged Lines: Most inconsistencies can be traced to clogged drains. Some of the effects of these clogged drains include burst or overflowing pipes. For example, when there is an hindrance in air handler drain pans or gutters, the effect is always detrimental to the water. To avoid clog lines, ensure your gutter or HMAC is well sanitized.
Corrosion: The older your pipe, the more susceptible it is to rust and corrosion. In cases where you observe that there is a rust or warping on your pipes, employ the services of a plumber right way.
Tree Roots' Invasion: One of the common causal factors of leaking pipe is invasive tree roots. One of the loopholes by which tree root invade pipes is small space in search of water or minor fractures on the pipe. Having broken into the pipe, they experience growth and create blockage in the pipe.
Destroyed Clay Pipe: Prior to the popular use of PVC or plastic pipes, the leading pipes were clay or terracotta pipes. One of the demerits of this pipe is its susceptibility to leakage at the areas they are segmented. They also reduce in quality due to ground movement giving reactions of holes, cracks and subsequently, breaks in the pipes.
Broken Seals: Seals are applied on all water connectors during the installation of your appliances by the contractors. The older your appliances, the weaker and fader those seals become. When the seal is weak, it breaks. To identify a broken seal, verify whether there are condensation or puddles on your appliances. If there is any, there is a high possibility you have a broken seal.

Other common causes of leaking pipes include excessively high water pressure, rigid freezing temperatures, and loose water connectors. Having seen some of the causes, the next section enlightens you on how to detect that there is a leak in your pipe.

Detecting Water or Pipe Leaks in your Homes

Leaking Faucets: Generally, the singular factor that causes leaking faucet is worn rubber washer. To verify this, check under the handle of your sink. Fixing it can be self-accomplished. However, if you are too busy, use the help of a professional plumber.
Leaking Toilet: To verify whether your toilet leaks, open your tank lid and drop some food colouring in the back the toilet tank. Take a 30minutes break in which you don't flush. After the time has been used up, open the toilet bowl to see if the water is coloured or crystal. If the water is coloured, there is a toilet leak. Causes of toilet leaks include flapper valve leaks, flush handle malfunctioning, and overflow tube leaks.
Other Pipe and Water Leaks: There is a great pressure required in the delivery of drinking and bathing water. This explains why the occasionally leaks in pipes are easily detectable. In the case of wastewater, leaks are hard to detect.

At first, you may have troubles identifying the precise location of a leak. Some leaks may begin at a location and then extend to other distant channels to reveal their damage. The precise location of leaks in that respect may be hard to trace.

To verify if there is a leak, find wet or discolouration effects on your ceilings, walls, and floors, and other related areas. Trace the leak to the location it originated from and not merely the location it reacts.  In cases where condensation is becoming excessive than usual, you will need to have your pipes insulated.

Underground Leaks: To detect your underground pipe leaks, you can adopt two methods. First, the visual method. Verify any portion of your property that is always damp. To verify water flow, check driveway, curb or street. What you see may just be a puddle that does not dry and may not necessarily be a consistent stream of water. In some cases, you may just see a darker spot. Second, the meter method. Use your meter reading and verify twice to see authentic rating. In cases where the meter projects "used" and there is still wet places, the problem is necessarily underground.

A leaking pipe that is not adequately repaired has serious effects, some of which are detrimental to human lives in that location. Below are some of the consequences:

Leaking pipe will reduce the value of your property in cases where you have to sell your apartments in the future.
Leaking pipe promotes the growth of mold and fungi in your residential locations. With the growth of these organisms, the air is contaminated via the spores produced by them. This can be detrimental to one's health on the long run.
It destroys the structure of the house in many ways. It reduces the aesthetic value of the house drastically by promoting discolouration and cracks on the walls. The more the increase in water absorption by drywall, the more swollen and warped the wall will be. This can also lead to wall holes that can serve as a residence for the organisms as they multiply to the destruction of their human hosts. It can also weaken the foundation of the house. Thus, the house becomes susceptible to collapse.

Do you know getting a professional to help you rectify this can be a hard task?

You need a credible agency that has proven the integrity of the professional plumbers over time.

Download EmerGenie app today and there you will have access to the best plumbers that can help you with your leaking pipes or other related plumbing services. At EmerGenie, we ensure that all plumbers under us are certified and experienced in their respective specializations.

To get a certified plumber for the repair of your leaking pipe, follow the process below:

Download the absolutely user-friendly EmerGenie app.
Select the services you need.
Pay for the services you opt in for. You also have the chance to send your reviews on the rendered services.

With EmerGenie app, rectifying your leaking pipe problems is absolutely easy, topnotch, and affordable.