Looking for a Local Pest control?
Your click is our command.
Emergency pest control 24hrs callout local to you in London : The all new android and iphone app EmerGenie features that allows you to book local Pest control companies when in a emergency within London & M25.  The GPS technology detect the most local availible company to you and tracks your Pest controls journey, so you can rest assured help is on its way.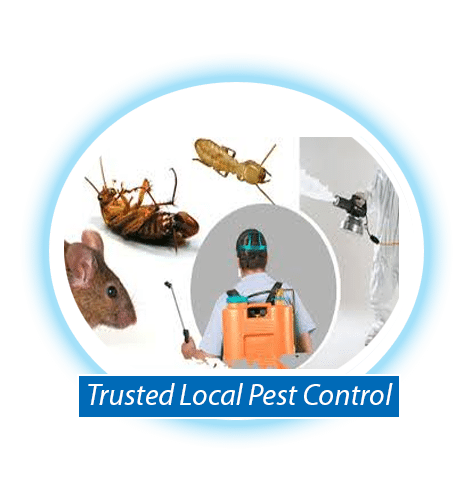 Download the app today and be ready for any Pest control emergency!
Have mice in your house?
Rodent Control
Specialist bed bug eradication
Wasp Nest Removal Service
Flea fumigation service
Pest Control for Spiders
Ants & more more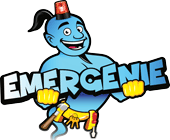 Finding a local Pest control company is as easy as 1, 2, 3


Our Pest Control can also help you with the following
Bed Bugs

Insect Heat Treatments

Ants

Cockroaches

Fleas

Spiders

Ladybirds
Woodworm

Silverfish

Bird Control

Pigeons

Seagulls

Wasps

Moths
Bees

Hornets

Flies

Mice

Rats

Squirrels

Glis Glis
Help with an emergency pest control?
Pests are tough. But you've got to be tougher when combating them!
Year-around, pests are always at work – busy causing destruction and severely affecting human health. They don't just constitute a nuisance in homes, offices, and schools, their presence is responsible for enormous losses. Their activities are generally detrimental to our lives, our food as well as our living condition. Because of this, we must double our effort in combating pest infestation where we live, work or play.Having pests around the home can truly be annoying. Considering the huge negative impact they have on our health if tolerated, we shouldn't think twice before orchestrating plans that will completely keep them away from us.

In this post, you will learn how you can get rid of pests and rodents from your home and your office or shop.

But before then, let's look at certain characteristic features that qualify any organism – either animal or plant as pests.

This following descriptions of pests will enable you to have a proper understanding of what they're, and how they operate and level of potential danger they have on your health and the health of your family.

PESTS:

Some pests carry disease-causing micro-organisms and parasites. For example, mosquitoes are identified as vectors responsible for transmission of plasmodium, a causative agent of malaria.
They attack, eat and destroy vegetable and crops. As a result, farmers record significant reduction in yields. Examples of such pests are caterpillars, grasshoppers, etc.
Pest damages stored foods like grains, cereals, etc. Not only that, they can potentially contaminate these food items with their faeces and urine. Examples are rats, mice, etc.
They damage clothing. Silverfish and clothes moths eat holes in clothes.
Some pests damage buildings. Termites, for instance can cause considerable damage to timber and other wooden materials used in construction of a building
Some bite people. Bedbug is one of such biting pests. Their bites usually cause noticeable irritation to those bitten. Studies have also shown that like mosquito bites, bedbug bites can lead to infection if scratched.

There are several kinds of pests that are harmful to humans and human concerns. Most of them are different types of insects.

The following are examples of common pests in the home:

Cockroaches
Stinging pests

iii. Flies

Mosquitoes
Louse
Rats

vii. Mice

viii. House crickets

viii. Scorpions

Ants
Spiders

Let us look at some general tips that will help you prevent pests from entering your home. These tips do not take the place of the service of technicians, who are trained in this area. However, the tips will help you reduce the possibility of having your home infested with pests.

Seal off every visible cracks or holes: Pests often find their way in through cracks and holes outside of the home. To prevent this from happening, you need to do more in the area of blocking openings including entry points for utilities and pipes.
Keep a neat garden: Trees and shrubs are very good. They help in beautifying our homes. They also support life. But it's also true that leaving tree branches and shrubbery untrimmed can encourage pests to breed more and faster, hereby posing danger to us. Therefore, you should try as often as possible to dress your garden and redirecting tree branches away from the house.
Dispose of waste properly: Pests can surface due to indiscriminate waste disposal. That's why it's usually recommended that you store your garbage in a sealed container and then dispose them of in an environmentally-friendly manner.
Keep your home well-ventilated: It's almost impossible for pests to survive in neat, well-ventilated environment. One of the leading causes of pest infestation is untidy living or working environment. As a result, you should work more in keeping home spaces such as basement, attic, garage, etc. neat and well-ventilated.
Get rid of deteriorating woods: Some pests such as termites are naturally attracted to rotten woods. So, do well to replace bad fascia and decayed roof shingles. With this, you're saving your home from evitable pest attacks.
Store firewood away from the home: Firewood can encourage the spread of pests. To prevent this, firewood should be stored at least 15-20 feet away from the house and 5-7 inches off the ground.
Call a qualified pest technician for more professional tips and treatment when needed.

How to find a reliable pest technician

Getting the right technician to provide an effective pest control service can be daunting. Why? No restriction is placed on how people can advertise online. As a result, any individual or company can profess expertise they don't have on the internet. But you don't have to worry over getting the best technicians to work on your home or office.

Emergenie Pest Control

Emergenie is an application that enables you connect with one of the leading pest control service providers in London. They live close to you. With the app, you can book local trade suppliers when looking for professionals to help you get rid of pests from your homes or offices. They also work on public property such as restaurants, schools, etc.

Emergenie local suppliers are well-trained. They treat inside and outside of your house in a satisfactory manner. They work tirelessly to ensure that you get value for your money.

Anywhere you're in London, you can access Emergenie pest control specialists first by downloading their app, select the service you want and voila! You get fast response from a pest technician that's closest to you.

Emergenie is also open to local trade suppliers who have proven and demonstrable expertise in pest control service. No joining fee is required for a limited time. You'll get more local jobs in your most convenient time.